Publications and Collaborations
Publications
Below is a list of Jo Brandon's published works:
Poetry
Books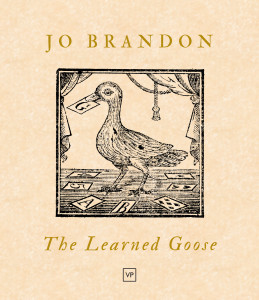 The Learned Goose, Valley Press, 2015

 "A bewitching collection containing the sensual and the witty, the sacred and profane, and glorious language with profound psychological insight. Jo Brandon is a very finewriter indeed."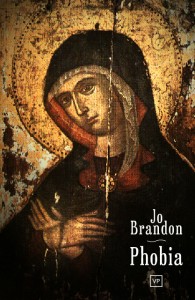 Phobia, Valley Press, 2012,
ISBN: 9781908853028
Available from: Valley Press, Waterstones and Amazon
Featured on For Books Sake  as one of 'The Best Books of 2012′
'Brandon shape-shifts between subject and observer, illuminating and enlightening. These are crafted, intelligent, challenging poems, revelling in an imagistic sensuality, a passion for detail and narrative discovery.'
– Rommi Smith, Poet

Anthology: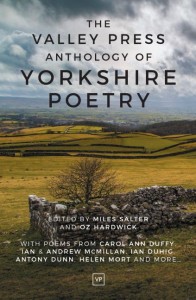 The Valley Press Anthology of Yorkshire Poetry. Valley Press, August 2017. Poem: 'Town Hall Steps, Leeds'.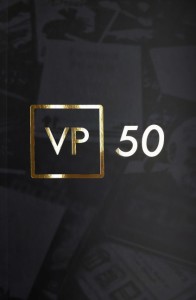 VP50: Fifty Poems from Valley Press. A selection of the essential Valley Press poems. Valley Press, September 2016. Poems: 'These Bones' and 'Forget What You've Been Told'.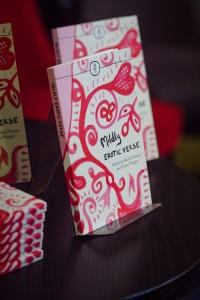 Mildly Erotic Verse, Second Edition. Published by The Emma Press Poem, 'Down the Aisle'.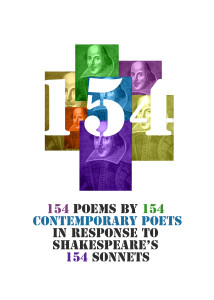 154: 154 poems by 154 Contemporary Poets in Response to Shakespeare's 154 Sonnets, Live Canon. May 2016. Poem, 'Shift'.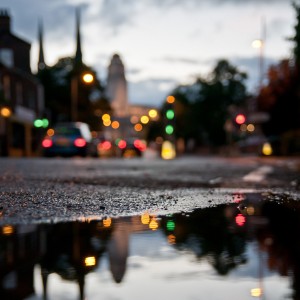 Leads to Leeds poetry project – paired with poet Tracey Martin, 2015. Series of six poems.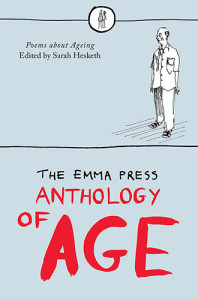 Anthology of Age
A collection of age-related poems (Anthology) published by The Emma Press
Poem, 'To Dust'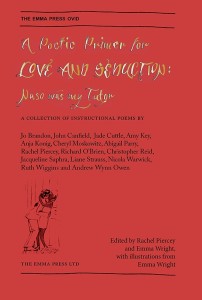 A Poetic Primer for Love and Seduction: Naso was my Tutor
A Collection of Instructional Poems (Anthology) published by The Emma Press
Poem, 'Forget What You've Been Told'
Magazines and Online

The North, Issue 58. Poems: 'High Society' and 'Venus and Mercury'.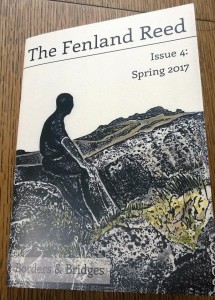 The Fenland Reed, Issue 4: Poem, 'Sowing'.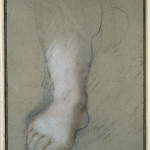 Mary Evans Picture Library Blog, October 2016. Poem, 'Study of a Foot'.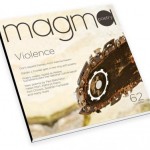 Magma 62, The Violence Issue: Poem, 'Peeling'.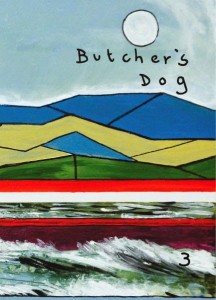 Butcher's Dog, Issue 3: Poem, 'Girlguiding'.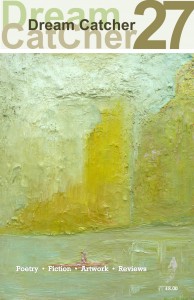 Dream Catcher Magazine, Issue 27: Poem, 'John'.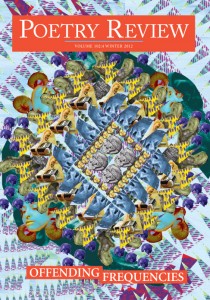 Poetry Review, Volume 102, no.4 Winter 2012, Offending Frequencies. Poetry, 'Bullen', part of the Poetry Portraits feature by Yemisi Blake also featuring poet Elmi Ali.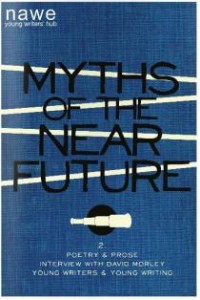 Myths of the Near Future, Issue 2, 2012
Poetry, 'Loveplay'.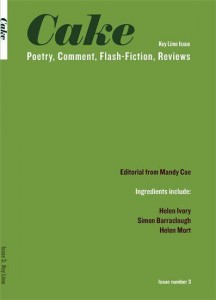 Cake Magazine, Spring 2011: Poetry, 'It's Like'.  This issue was reviewed in Cadaverine Magazine: 'Jo Brandon's "It's like", is an extravagant piece, with something of the image-driven energy found in Sylvia Plath's 'Cut', here played out in a more cheerful and contemporary tone: "blob of hair mousse / spilt milk on black tiles".'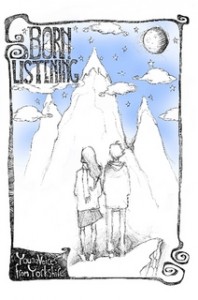 Yorkshire Young Writers Anthology, Autumn 2010: Poetry, 'Corner of New Town'.
– Scribe Magazine Spring 2010, the issue's winning poem, 'Pithos'.
– Cadaverine Magazine January 2010, 'South end', 'Arachne Phobia', 'Our Lady'.
– Squid Quarterly, Nov 2009, poetry: 'Ikebana'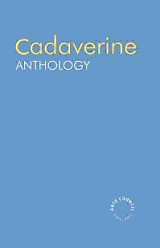 Cadaverine Anthology Volume I (ISBN-10: 0956257704) June 2009: Poetry, 'Albert's Cairn', 'Work'. Prose-poetry, 'Balmoral'.
– Like Starlings, poetry conversation/pairing with Sarah Hymas, July 2009 www.likestarlings.com
– Scribe Magazine Summer 2009, Poetry, 'Arachne Phobia' and 'Class mates'.
– Cadaverine Magazine, Feb 2008: Poetry, 'Albert's Cairn', 'Work'. Prose-poetry, 'Balmoral'. (e-zine) www.thecadaverine.com
-Aesthetica Magazine, August/September 2007: Poetry, 'Saccharin Sachet'.
Short fiction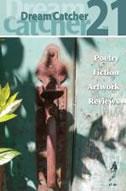 Dream Catcher Magazine, Issue 21: Short Story, 'Peaches'.
Reviews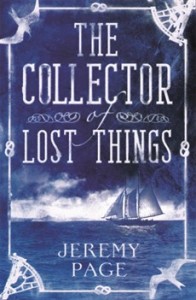 Book review, The Collector of Lost Things by Jeremy Page, in Dead Ink, April 2013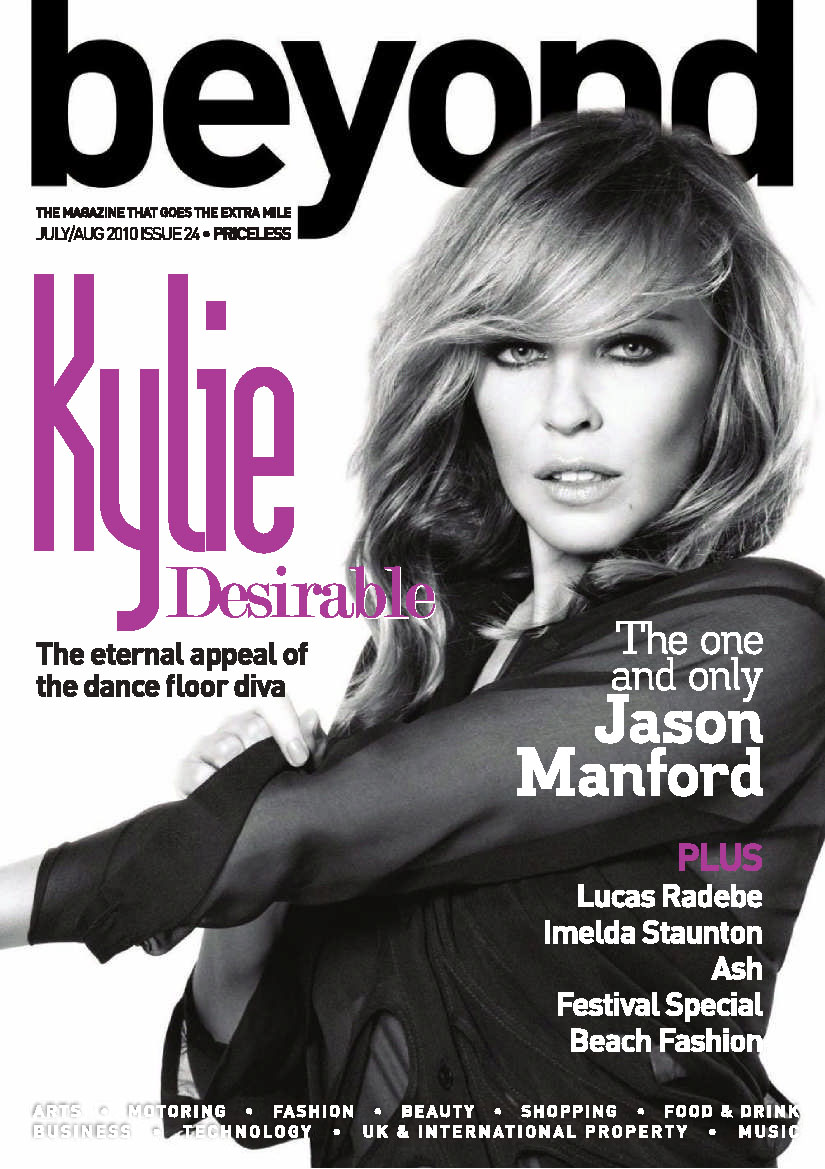 Book Reviewfeatures in Beyond Magazine, July 2010 and September 2010 (Print)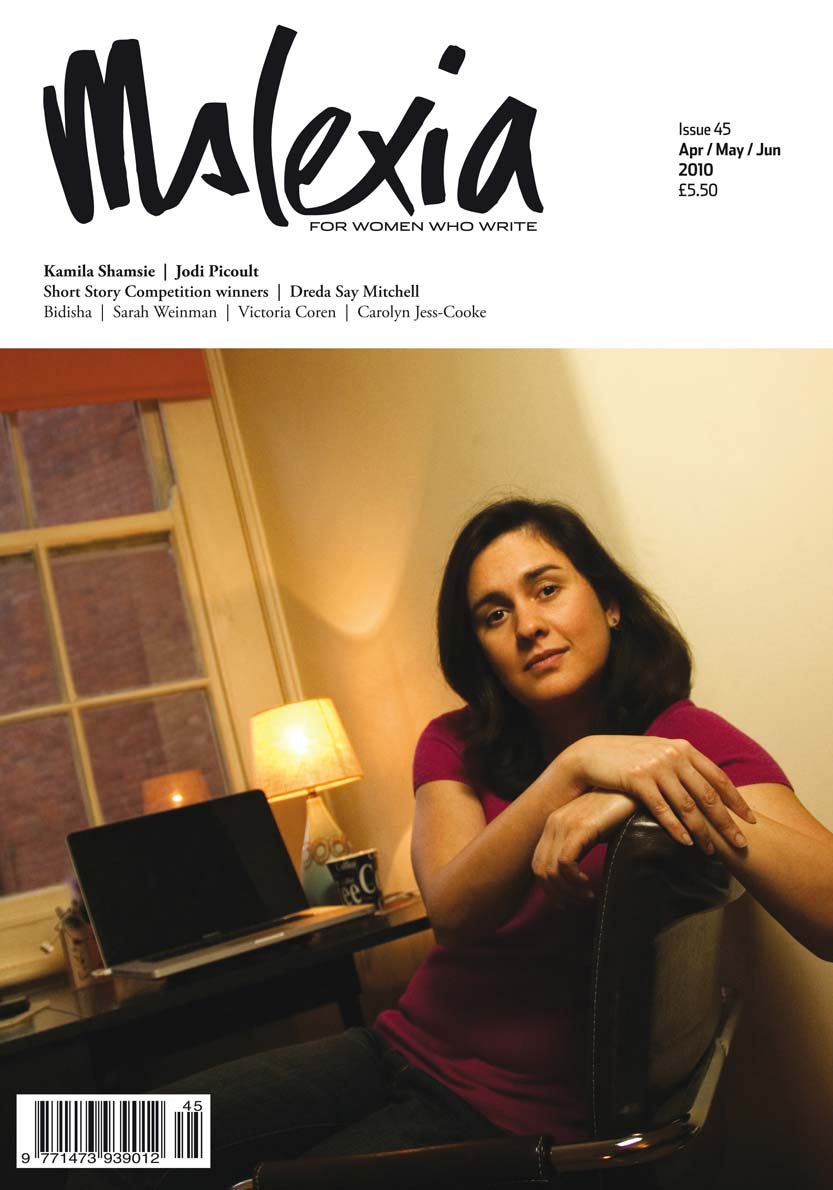 'One I Love' book review feature April issue of Mslexia Magazine 2010  (Print)
– Cadaverine Magazine interviews, reviews and editorials, 2008-2011
– Reviews by Jo Brandon cited by authors and publishers:
You don't have to say by Alan Beard
It's Just the Beating of my Heart by Richard Aronowitz
One Moment, One Morning by Sarah Rayner
Video

www.yorkshiretelly.com, Autumn 2010, Poetry Film of 'Wool'
Collaborations/residencies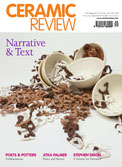 Ceramic Review commision. Jo Brandon invited six poets and ceramists to collaborate in pairs with exciting results. Special eight-page feature seeking to uncover the shared characteristics of poetry and pottery, words and clay, by experimenting with the idea of interdisciplinary collaboration. Featuring poets Rommi Smith, Tom Chivers and Adam Strickson and ceramists Joanne Ayre, Rosa Nguyen and Josh Redman, with introduction by Jo Brandon.
– Leeds Lieder +, paired with composer Ella Jarman-Pinto to create a lieder, 'Shunned Street' (inspired by the myth of Pope Joan) for performance at the Leeds College of Music October 2011.
– 'As in Waking Dreams', Collaboration between University of Leeds and Opera North. Paired with composer William Finn to re-imagine Schumann and Chamisso's 'A Woman's Life and Love' as an original song cycle performed at the Howard Assembly Rooms, Leeds, May 2011.

I Love West Leeds Festival Website – work published as part of festival residency. http://www.ilovewestleeds.co.uk/jo_brandon.htm
Script:
– 'Like a Heartbeat', BBC-commissioned short play, performed at West Yorkshire Playhouse March 2011 as part of Deep Blue Sea – Reflections series.
Interview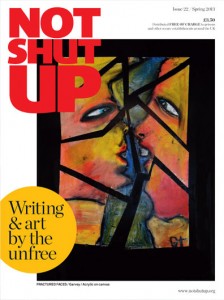 Interviewed by Editor Marek Kazmierski from Not Shut Up, a prison arts magazine, about my role as the Koestler Trust's Creative Writing Coordinator.